Since we started our business in 1997, we have seen our country grow. As proud Bolivians who wish to share our beautiful culture and outstanding natural beauty with you, we want to dispel some of the old stigmas that no longer fit this modern country as it continues to advance into the new millennium.
Times have changed and so has Bolivia. It is the 5thth largest country in South America with a huge diversity of landscapes and mix of cultures. It is true that Bolivia has had a difficult history with an unstable economy, but that is firmly in the past as far as this vast landlocked country is concerned. With a surge of trade and industry, the country has excelled all expectations of commercial growth. Over the last ten years, Bolivia has experienced the fastest growing economy in the region, with an increase of 35% over the last five years. The country is flying out of world debt, has nationalised services and industry, and is rapidly moving towards a better future focused on the people with a stable economic foundation.
Bolivia boasts rich cultural heritage and one of the greatest biodiversity in the world. The Andes to one side, Lake Titicaca, tropical rainforest to the east, and Amazon jungle to the west make this place a haven of fauna and flora. Not to mention the largest Salt Lake in the world as well as colourful traditions that originate in these regions, which are just waiting to be explored.

Safety in Bolivia has been unfairly heightened by political unrest of the past. As well as personal safety, travellers fear that this Latin American country will not provide adequate facilities, that travel could be hindered by poor infrastructure and services that cannot accommodate the needs of western travellers. Since the increase in economic wealth and redistribution of public funds, not only has Bolivia reached economic stability but has also seen improvements across the country's infrastructure.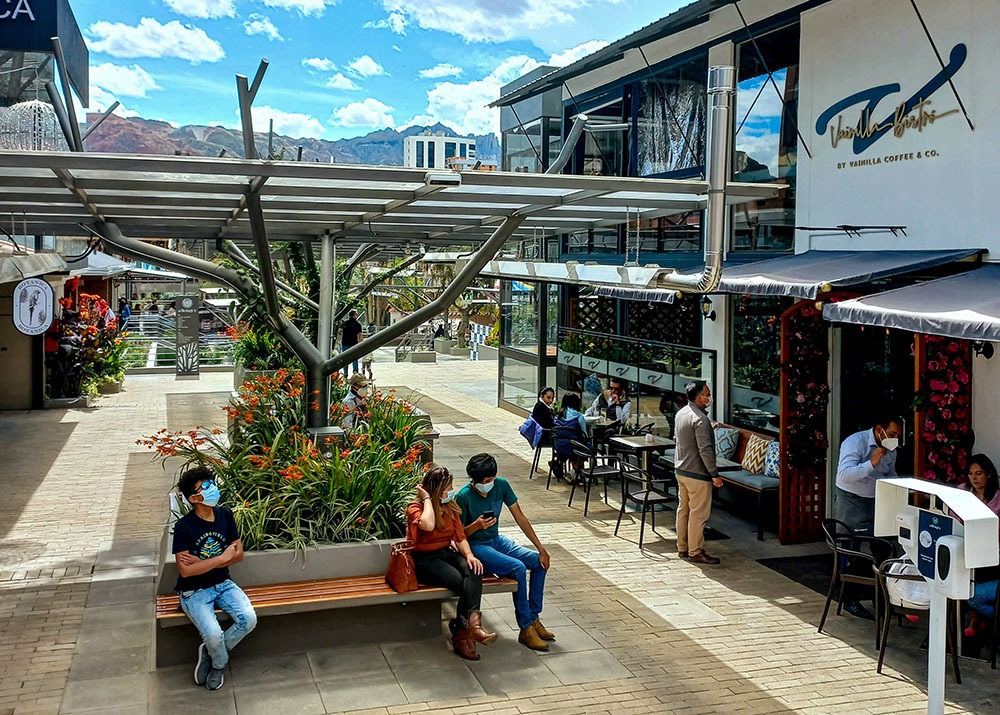 Boulevards and places with restaurants and cafes have expanded in the main cities of Bolivia, attracting international franchises as well as local entrepreneurs
Bolivia has become a prospering nation which is progressive yet proud of its roots. The charm and diversity of Bolivia is breath-taking, its people inviting, and the once held stigmas are outdated and no longer relevant to Bolivia in 2022.
With rapid growth in economic development over the last decade due to a rise in industry, mining, and export of natural resources such as natural gas and minerals, the country has been able to reinvest large sums of money into developing infrastructure.

Building new airports, roads, and general public facilities to connect the country is increasing productivity and tightening safety regulations across these services. Improving public services such as hospitals, emergency services and schools has significantly helped to improve the quality of life of many Bolivians. These developments have reduced poverty by 25% and increased the Country's standard of living.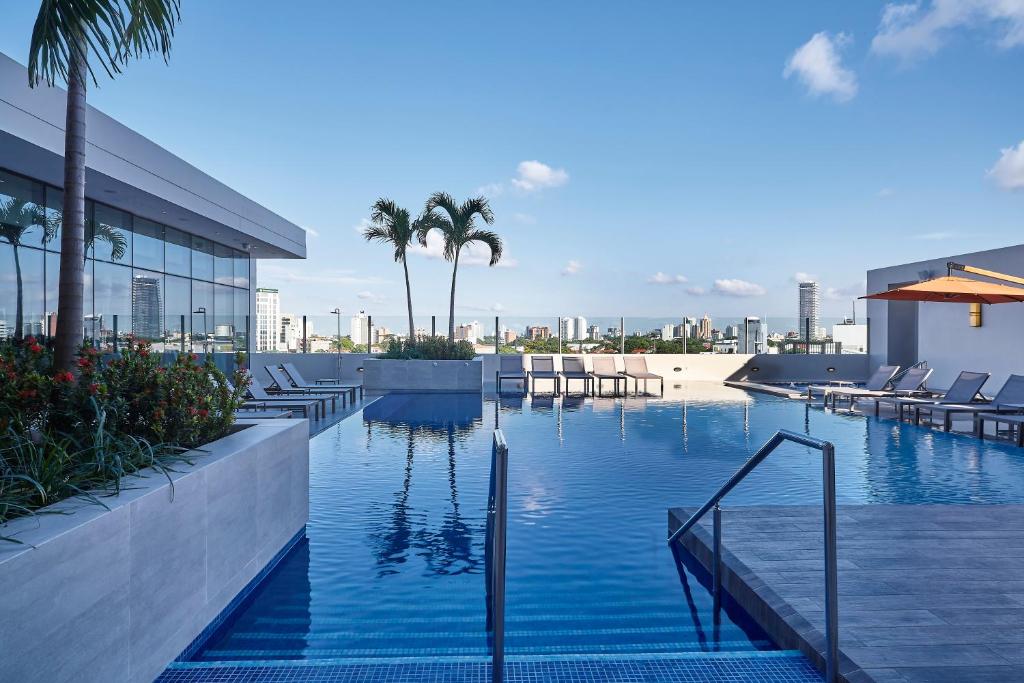 The tourist infrastructure was renewed with the opening of new hotels built with high international standards (Photo: Marriot Hotel Bolivia)
With public money invested into transport services. Travelling across the country by bus, coach or train has made regions easier and safer to navigate with better connections. Improved infrastructure has enhanced the travel experience throughout Bolivia, making areas more accessible and open to commerce and tourism. These services facilitate access across the country. The cable car system which extends across the city of La Paz is the perfect example of how Bolivia is reinvesting its public funds into infrastructure. With its magnificent surroundings, this cable car has facilitated travel around this alluring city. With over 20 stations, this is the largest cable car in the world, transporting you over the rooftops of La Paz. This journey makes reaching your destination a mesmerising experience and unlike any other city you have explored by public transport.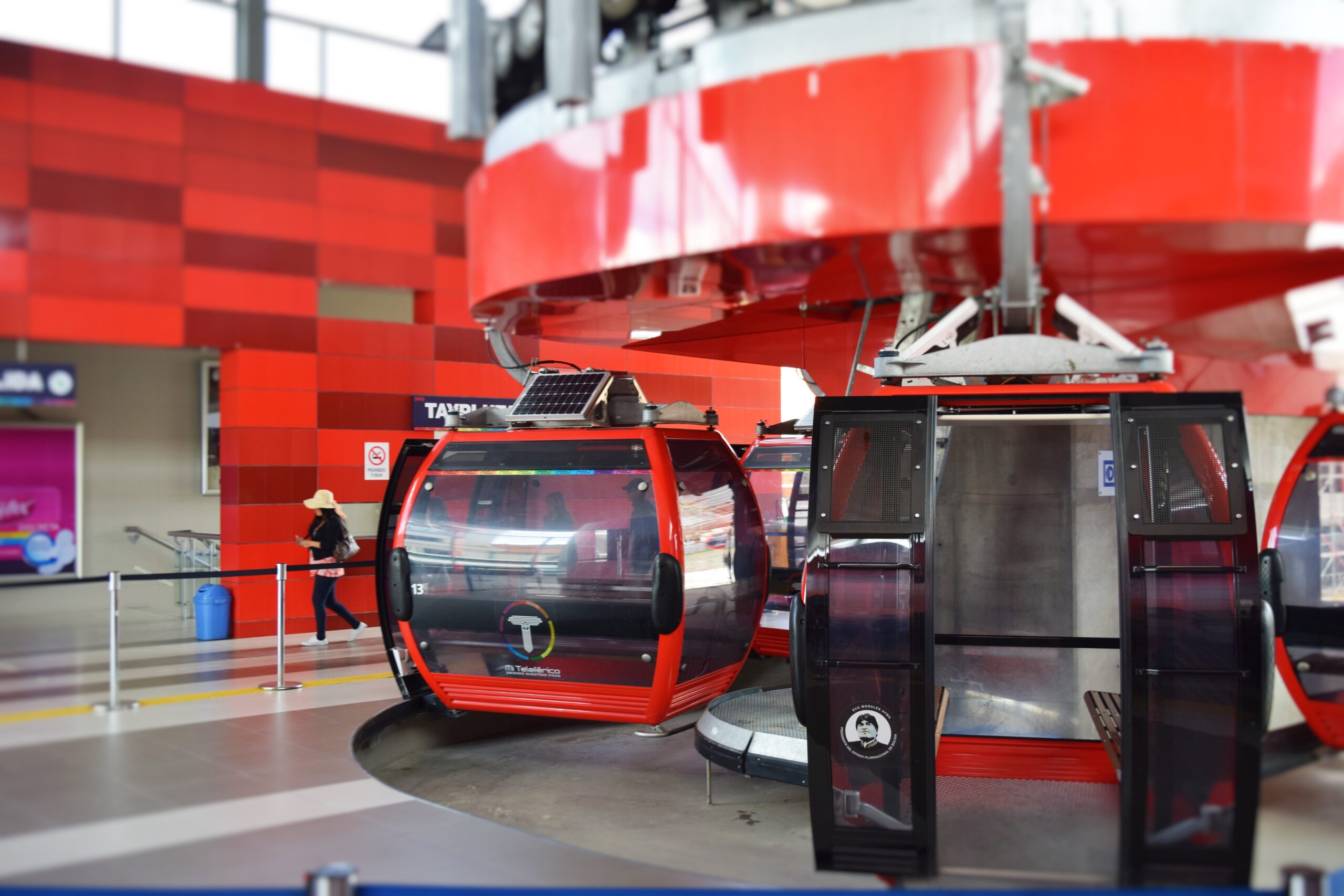 The city of La Paz in Bolivia has the largest cable car public transport system in the world, innovating in clean transport systems
When we think of travel, we think of safety. Bolivia has been ranked one of the top three safest countries in Latin America. Of course, it is always prudent to be alert and to stay safe whilst travelling and exploring a new country, but Bolivia is safer and lower crime and safety concerns than some its neighbouring countries such as Brazil or Peru. Bolivia has worked hard to increase safety within its country. There is a 24-hour tourist police office in La Paz for any queries or incidents to be reported in person or by phone. Licensed taxis are in operation, petty theft crime is low and violence against tourists is rare. The US Bureau of Diplomatic security states that such crime is statistically low against US nationals and foreigners. Infrastructure and public services have and are continuing to undergo modernisation, making roads, transport and services more reliable and safer to use. Since establishing economic stability which brought increased commerce and improved living conditions, crime has seen an overall decrease over the last decade. The country is stable in its identity and enjoying its renewed sense of growth and development which is evident from the atmosphere of the nation which is warm and welcoming.
Bolivia is still largely unspoilt and has a surprising number of traditions, landscapes, practices, all housed under 'The Plurinational State of Bolivia'. Visiting this diverse land and its people, who through their culture and heritage, make up this charming and intriguing country is such a unique experience which is rare in our globalised world. Bolivia is for the traveller who seeks awe- inspiring and authentic experiences, in a country which, although largely unspoilt, has been quietly evolving through the millennium and is set for a bright future.
A magical sunset at unique Uyuni Salt Desert in one of Bolivia Milenarias Luxury Tours