We are Bolivia Milenaria
At Bolivia Milenaria our ethos remains the same; we are committed to delivering intimate, ethical and inspiring experiences to the world's most discerning clientele. As we enter a new era of experiential travel, Bolivia MIlenaria bloomed again as a response to the growing demand for curated one-of-a-kind luxury, sustainable, authentic, unique and exclusive experiences. While we celebrate the rich tapestry of the past, we are also keen to showcase Bolivia's move into modernity. From cable cars to helicopter charters, evocative nouveau food tours, open cellar doors, and sustainable offgrid glamping set ups, we are proud to pay homage to our heritage while expanding Bolivia's beautiful tourism portfolio.
The art of independence
As fully independent operators with more than two decades of experience, our company is free from smoke and mirrors. We choose to concentrate solely on the kaleidoscope of high-class experiences that Bolivia has to offer. Our luxury goes beyond the promise of infinity pools and pillow menus, instead we concentrate on the lilt of local encounters, secret pristine places, and exceptional comfort
Epic experience makers
We have traveled extensively to hand-select the country's best artists, anthropologists, and archeologists for first-class cultural encounters. As artful experience makers, we are dedicated to design experiences to fit your dreams. From the wonder of the witches market to ancient coca ceremonies, tracking jaguars in the wild, cruising down the Amazon and top of the world adventures in the Andes, we are fully immersed in the experience of sourcing the finest five-star sojourns Bolivia has to offer.
From gorgeous glamping to connecting with fascinating local guides, indulging in gastronomical grace, and rebalancing the soul with sublime art and wellness; every moment is handpicked for the purest pleasures. As leading providers of luxury adventures in Bolivia, we are able to offer our clients exclusive access to some of the rarest private haciendas, hotels, and villas across the country.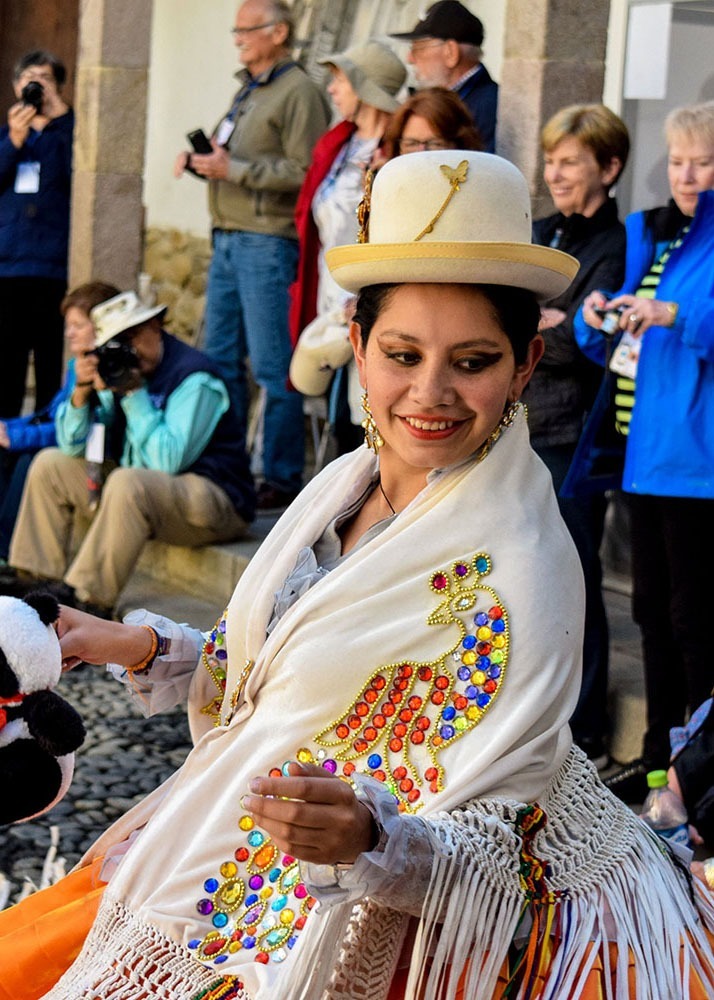 Bolivia Milenaria was founded on a dual passion – to share the very best stories of our beautiful culture through experiential travel and to do this in an organic way that puts people and place above profit. We work exclusively with inbound tourism to offer uniquely authentic and ethical encounters that directly support livelihoods here in Bolivia. Our programs promote social inclusion, equal right, local benefits, organic growth, and environmental sustainability. Our team is dedicated to providing the highest level of attention to each and every client, we believe that connection, creativity, and exclusivity are the driving forces of an award winning adventure.
Our vision is to be the leading provider of tailor made programs, boutique experiences, and luxury adventures in Bolivia. Curating in-depth detail orientated services ensures we can deliver life-changing cultural experiences for our guests. We are committed to each and every client, our country, and taking an eco-conscious approach to business.