by Janette Simbrón – Bolivia Milenaria CEO

With its diverse topography and climate, Bolivia is already a country of superlatives. The real surprise, however, is just how determined Bolivia is to preserve its natural beauty for future generations to enjoy.
With its diverse geography and climate, Bolivia is already a country of superlatives. The real surprise, however, is how determined Bolivia is to preserve its natural beauty for future visitors to enjoy.
Magical Bolivia presents numerous ways to take the breath away. Quite literally, in fact, if you find yourself hiking one of the ancient Inca trails high up among the peaks of the Cordillera Real. But in other ways too. In a world where Instagram travel has made the exotic familiar, Bolivia somehow manages to produce landscapes that grab the imagination, and discovering Bolivia still feels new. There are the historic landmarks and ancient ruins, but without the lines of tourists waiting to take their selfie. There are wildernesses to explore from the jungle to the high plains, but without a convoy of tours leaving their trace through each one. Here are just some of the highlights on offer:
Arguably Bolivia's most famous natural wonder, the Salar de Uyuni cover more than 4,000 square miles, making it the world's largest salt flats. This enchanting landscape of shimmering reflections, infinite horizons and vast tranquillity demands a few days of exploration at least.
Reserva Eduardo Avaroa - Colourful Lagoons
A similarly unusual landscape in the Southwest of Bolivia, the salt flats and mineral lakes here are home to several rare species, as well as large flamingo colonies.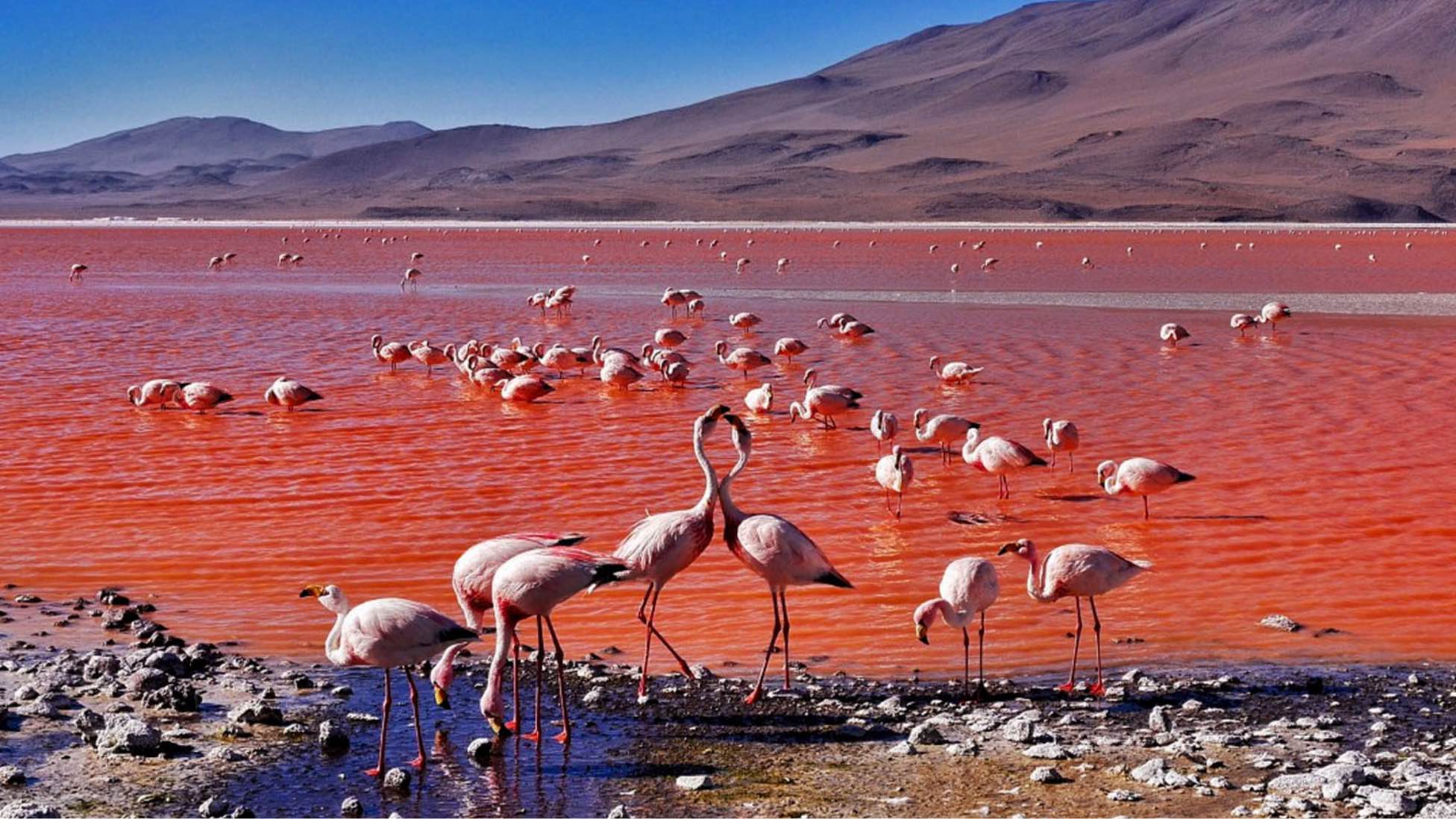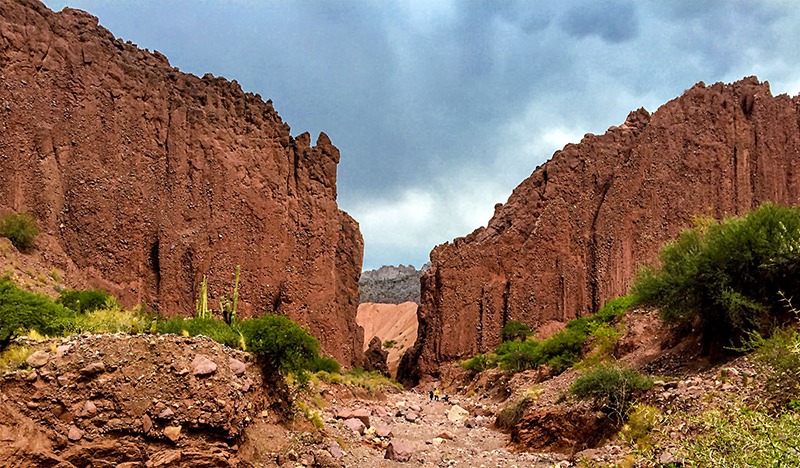 Our own Wild West Badlands, Tupiza is a harsh landscape of deep canyons and snaking rivers, but also a landscape of big skies and staggering scale. It's off the beaten track, so you'll need to go with a tailor-made exclusive tour.
Our pride and joy, Madidi is one of the most biodiverse parks in the world, with more than 1,200 bird species alone. The Park stretches for 7,000 square miles between the Andes and the Amazon, and is home to jaguars, otters, monkeys and more.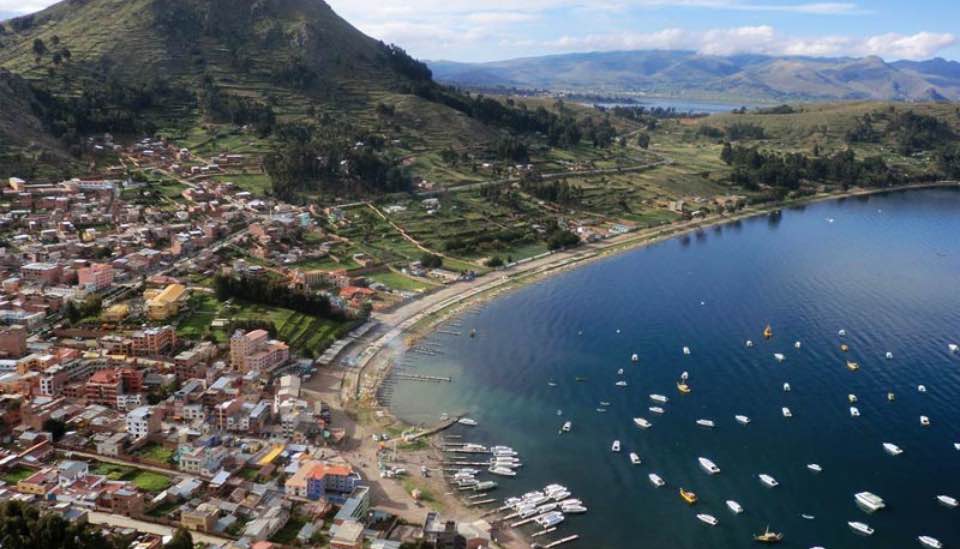 OK, allow us to mention just one more time that this is the highest navigable lake in the world. Yet another of Bolivia's superlative claims to fame. It's not the altitude the visitors come for, however, it's the attitude. Home to the Aymara indigenous community today, and the Inca civilisation before them, Lake Titicaca is an enchanting place to explore.
Chiquitania and Jesuitic Missions
Another region that is off the beaten track, Chiquitania enjoys a tropical savanna climate that is perfect for exploring by glamping excursion. Here among the curious rock formations and thermal springs, the Jesuits established their missions in the 16th century. Today, it's the sandboarders who come on a mission to tackle the dunes at the Lomas de Arena.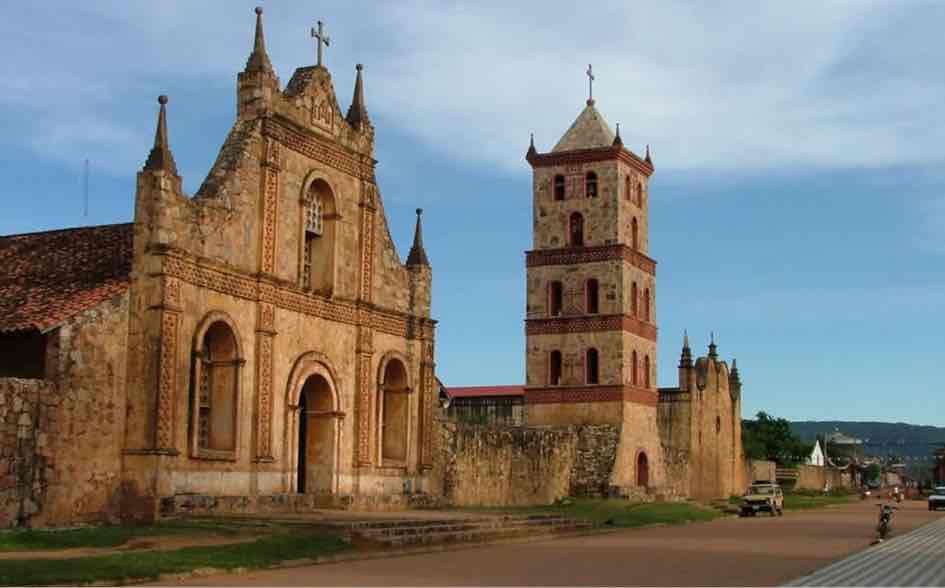 Visit Bolivia today and you'll come face to face (or within a safe distance of) with indigenous wildlife including llamas, jaguars, flamingos, and more. But take a trip to Toro Toro and you get an idea of the creatures once roamed this landscape in the past, thanks to the beautifully preserved dinosaur footprints.
The Spanish colonialists established their base in Santa Cruz – and you can still tour the city architecture today. But just a short trip from the city is the beautiful Amboro National Park, a pristine environment of lush forest and thundering waterfalls.
Bolivia's oldest national park near the border with Chile is a wild lunar landscape of lagoons, Quenoa forest and dormant volcanoes high among the Andean peaks. As harsh as it is, this is also home to the Aymara indigenous community.
These are just a handful of the attractions Bolivia has to offer. If you'd like to find out how you can visit them as part of an exclusive solo, tailor-made or group tour, you'll find more information on our website..